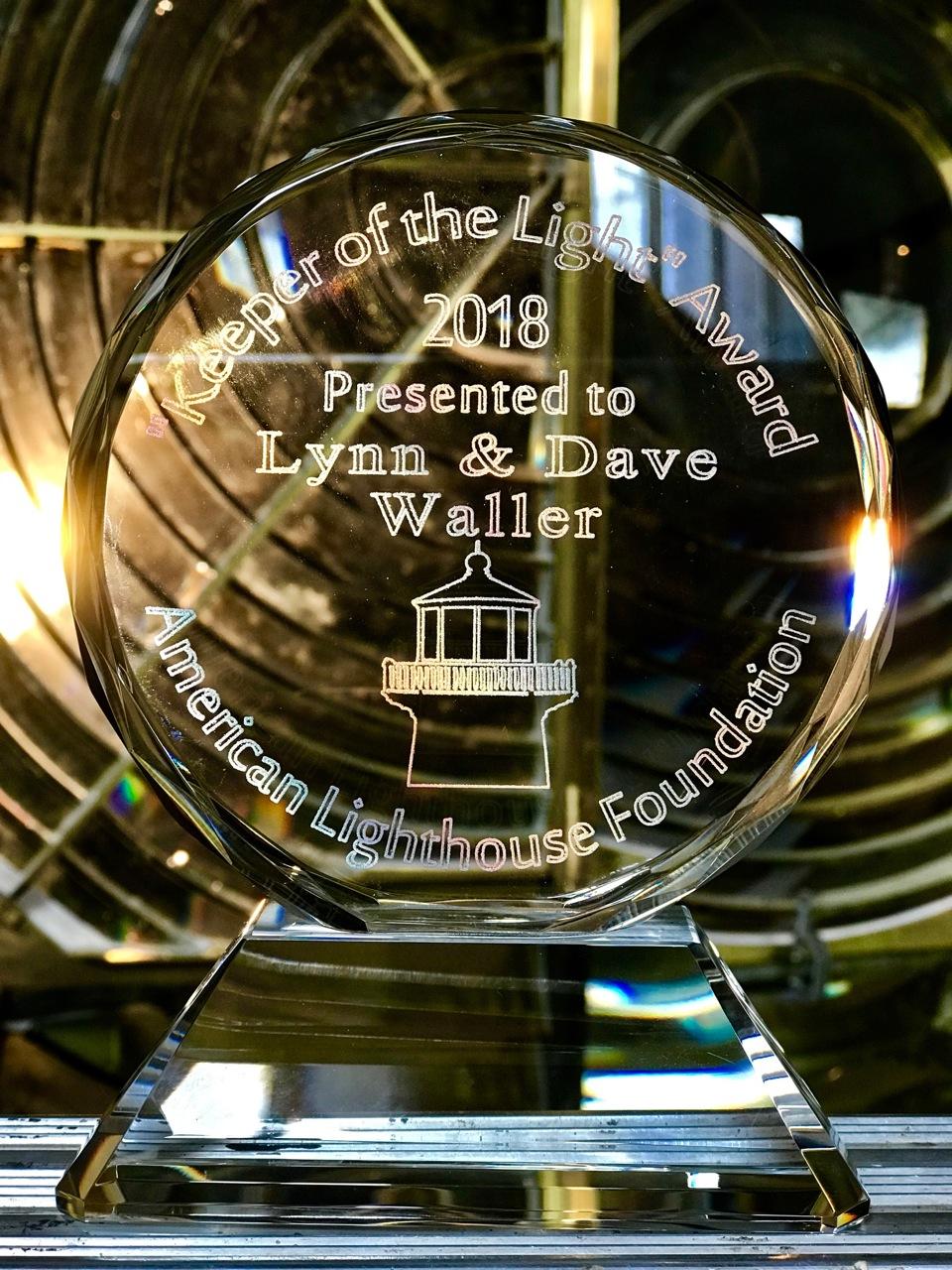 We bought and refurbished Graves Light as a private project, so it was a special thrill when the American Lighthouse Foundation recognized our work.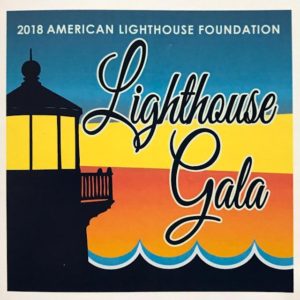 The Foundation has awarded Graves Light and Fog Station its prestigious "Keeper of the Light" award.
Keepers Lynn and Dave accepted the award – a crystal trophy reminiscent of a lighthouse lens prism – at the Foundation's 2018 gala in Kennebunkport, Maine.
Dignitaries and lighthouse preservationists from around the country attended the event.
The American Lighthouse Foundation's mission is "to save and preserve our nation's historic light stations and their rich heritage."
"This is a very special award," said Graves keeper Dave Waller. "We promise to continue the good work of restoring and interpreting our little jewel on the sea."