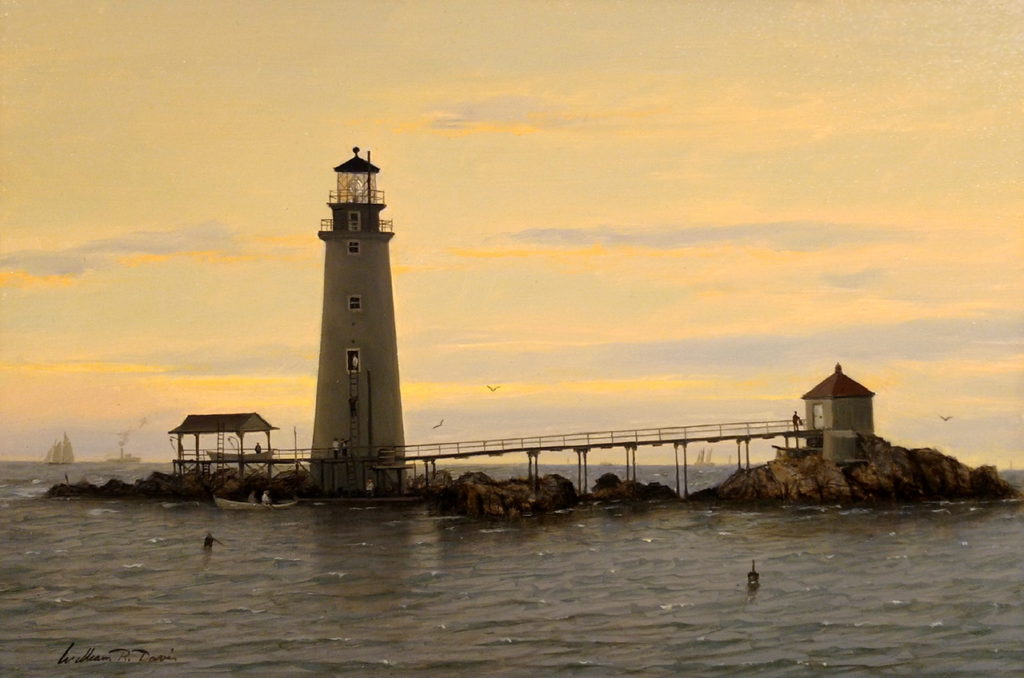 Just in time for Christmas, famed marine and landscape artist William R Davis delivered his magnificent painting of Graves Light Station as it looked in the early days.
Bill loves to paint in a traditional 19th century style, and it shows, with lots of little details set in an illuminated sunrise.
"He is a self-taught artist whose oil paintings typically capture the serene light of sunrise or sunset on the water," the Guild of Boston Artists says.
"He employs many of the techniques traditionally used by American luminist painters to realize his personal vision, showing a marked preference for 19th century subjects."
We motored out this weekend and gave it a place of honor in the 5th floor library. 
Thank you, Bill, for painting a Graves Light masterpiece!