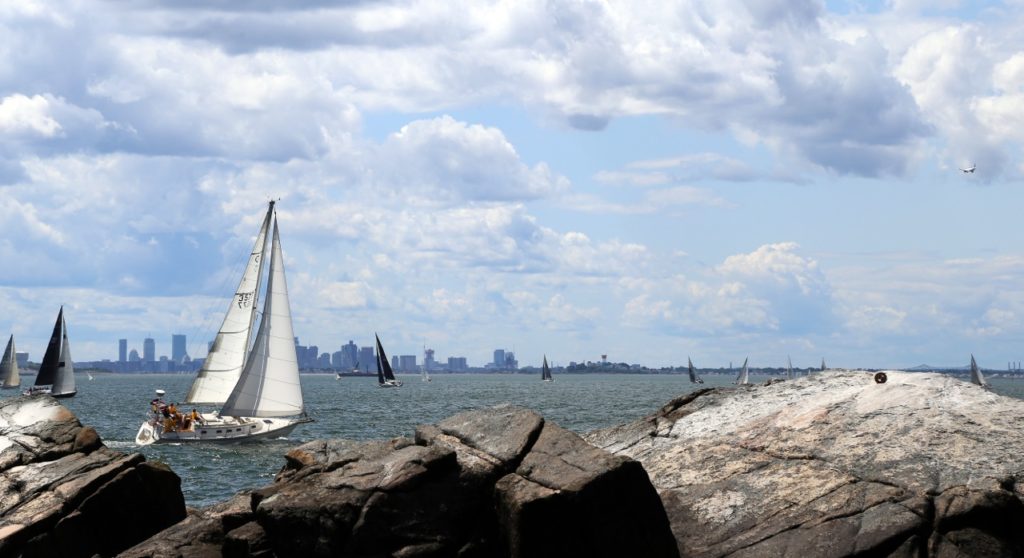 Our pal Larry Andersen snapped this great shot of the Flip Flop Regatta rounding Graves Ledge recently.
Race officials asked us if they could station photographers at Graves to catch the action as the boats made their way up Broad Sound and on toward the Brewster Islands.
The regatta supports Courageous Sailing's youth programs and "transforms children's lives through sailing programs that inspire learning, personal growth, and leadership." Nice shot, Larry!