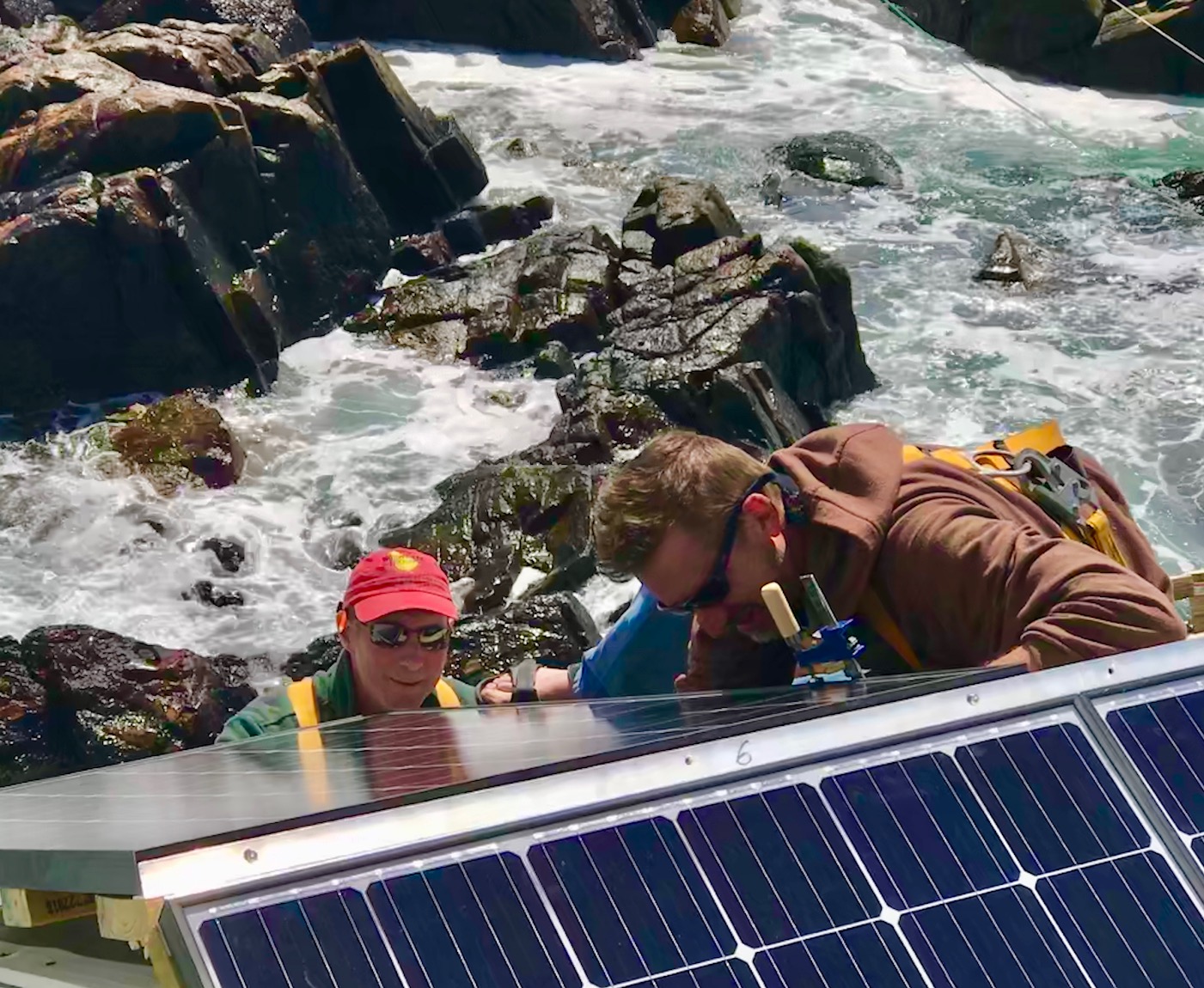 Busy weekend on station as we install our new bank of solar panels on the shed roof.
The Coast Guard's solar panels to operate the navigation light and fog horn occupy the south and east faces of the watch deck, 100 feet above sea level. So the only place left to install panels is on the next-highest point – the new shed roof, about 25 feet above sea level.
This is a challenge because the shed replaces the one washed away in the big gale a few months ago.
Karl and Will, our Nantucket cabinet makers, teamed up with Randy and Dave to design what we hope is a hurricane-proof system to lock down the panels on the sturdy shelf roof. High winds and working over an angry ocean slowed us up a bit, but we're almost ready to wire it and say good-bye to the gas cans.