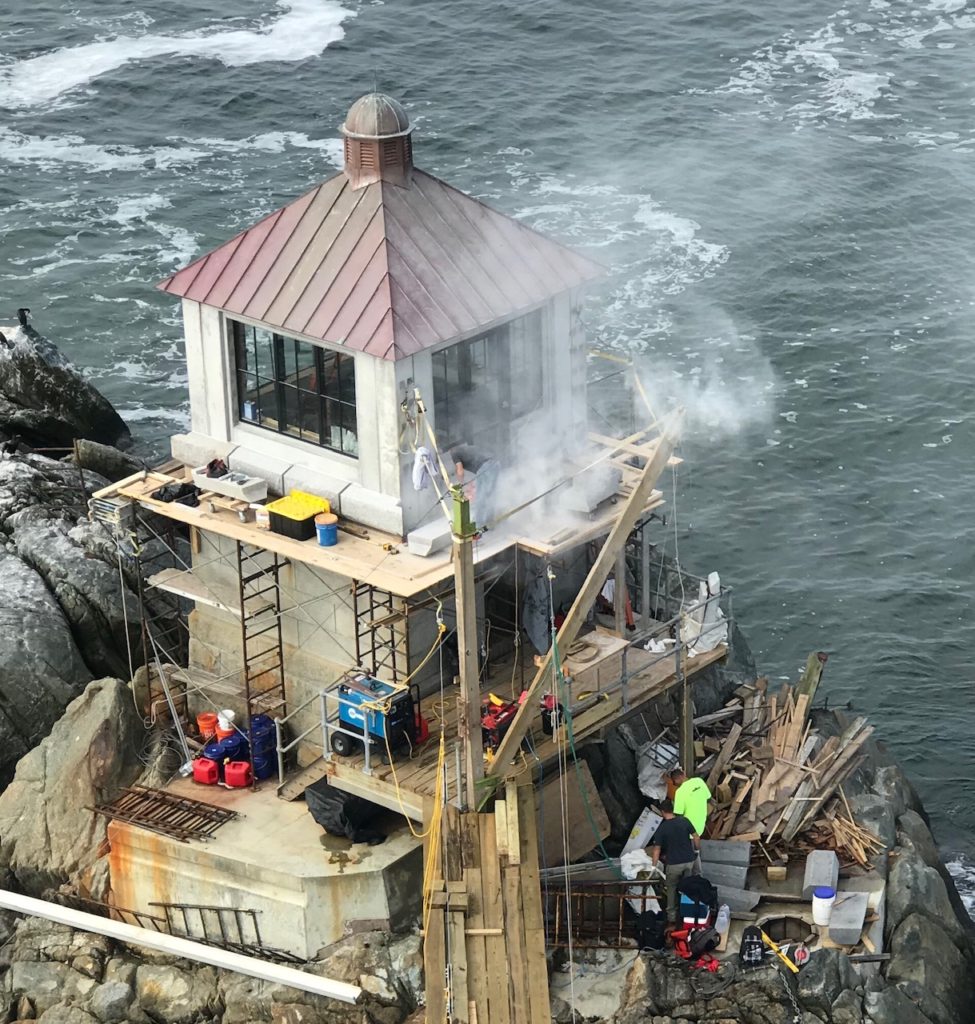 It's been a very busy summer – perhaps the busiest yet, and the crew is finishing up several big projects which will have a lasting impact on the six-year (so far!) restoration of Graves Light Station.
Dorian and Jason of Seacoast Finishers completed the astonishing solid copper reproduction of the Oil House roof and cupola today.
A stoneworker is seen cutting a 700-pound block of granite where the new second story meets the original stone first level.
We obtained the original blueprints from the Coast Guard to reconstruct the copper roof and cupola. The craftsmen at Seacoast got the details right, adding a stainless steel frame inside to hold back the big waves.
We built the stainless steel frame over the reconstructed wooden timber frame – an exact copy, built in Maine, of the original – and repurposed many of the original 1905 timbers for the flooring and other interior features of the second level.
The second floor walls are of marine concrete, cast in Philadelphia. We installed the walls and roof by helicopter last winter.
We hauled in every section of copper and steel, piece by piece, by dinghy and over the rocks. Thank you, gents – it looks amazing!