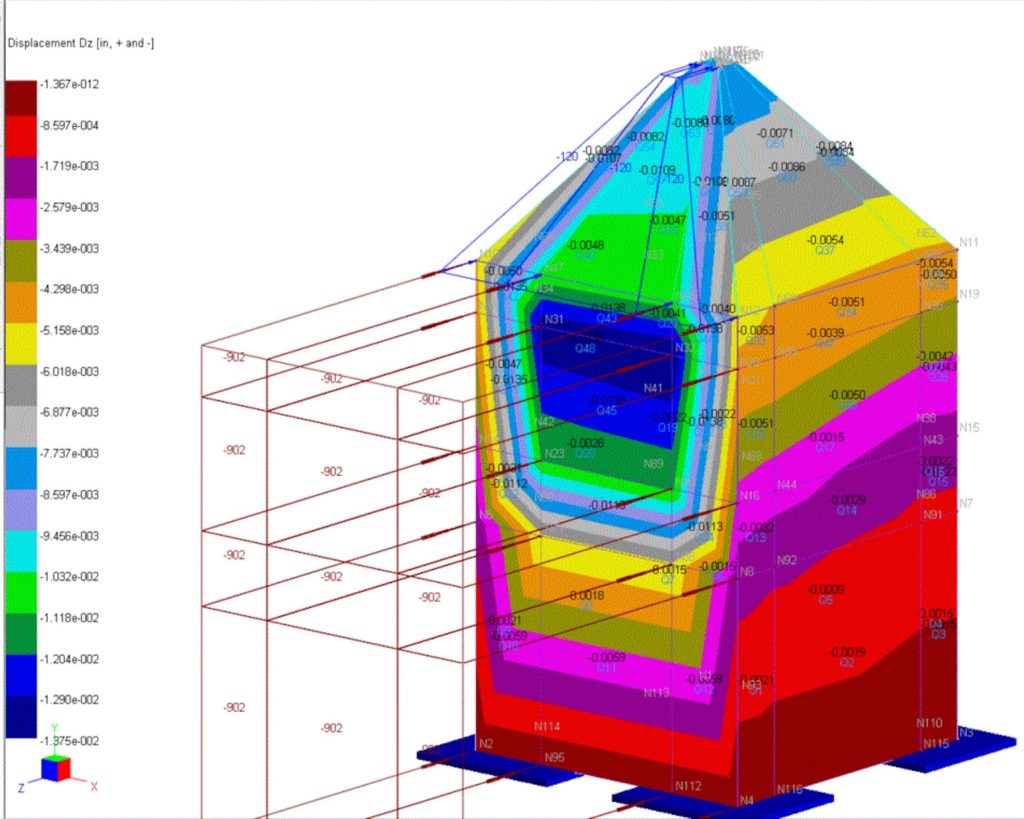 We get a lot of questions about how much of a pounding this or that modification or reconstruction will take from the sea.
A lot of engineers and others helped us think things through before we drew up the plans and went to work.
This diagram shows the load calculations on the Oil House, with its new second story.
We built a new timberframe roof to replace the old, and added stainless steel reinforcements which the original roof didn't have.
The precast marine concrete walls of the second floor are heavily reinforced and interlock with one another. They are bolted six feet into the ledge below.
Nearby pilings for the footbridge are made from 6-inch reinforced stainless steel pipe, welded to the original US Army Corps of Engineers steel pilings that were drilled six feet into the ledge. The original ones worked perfectly for decades until a big storm snapped them off like twigs.
The windows will be protected from hurricanes by anti-ballistic shutters.
That's the plan, of course. The sea will decide for herself what works.