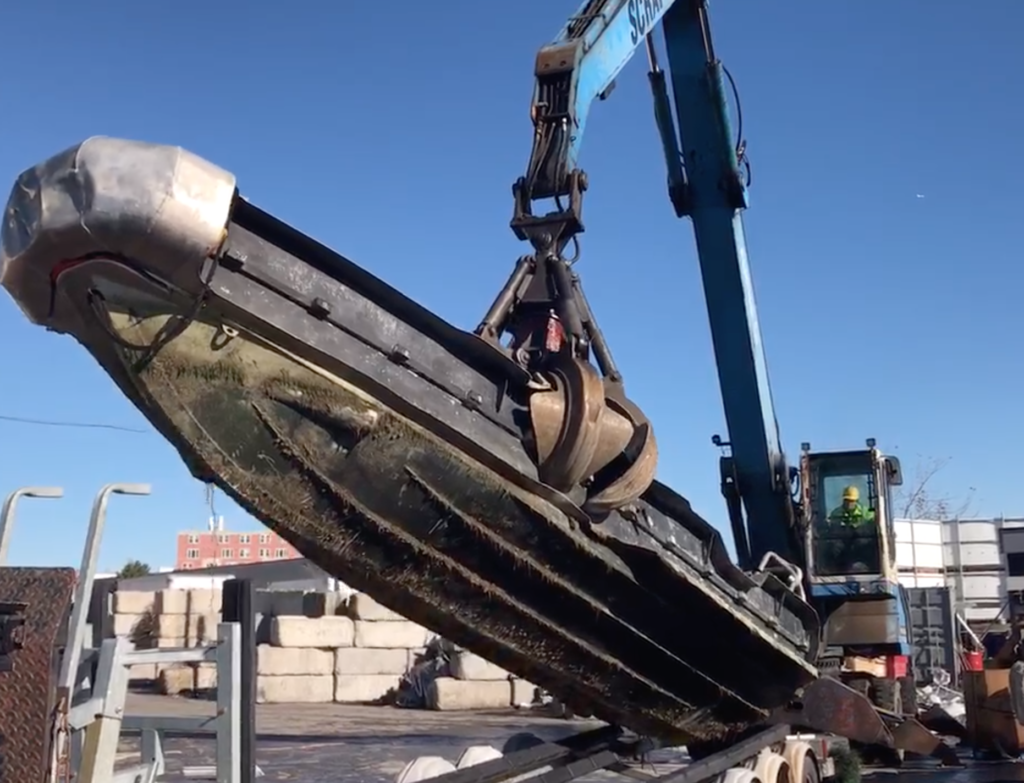 Not everything at Graves Light is happy and fun. Our trusty Miss Cuddy I went to the scrap yard. The former Coast Guard Defender-class boat ferried us all back and forth from the lighthouse until bad seas dragged her on her moorings to a terrible beating on Graves Ledge.
We removed Miss Cuddy's pilot house and turned her into a service barge. She spent all of 2019 doing the drudge work for the Oil House and footbridge.
This week we took her to a scrap yard in Everett. We gave the pilot house to a local tugboat operator and one of the engines to our roofer, and salvaged a bunch of small parts for her replacement, Miss Cuddy II. We had to strip the two big orange flotation collars off her hull.
At the scrap yard, she weighed in at 5,200 pounds of aluminum hull and other metal parts, including the old Coast Guard gun mounts.
It was a sad sight indeed to see her crunched up and tossed onto the scrap heap like an old toy. Afterward we saw Toy Story 4.
Miss Cuddy I sure did give us years of great service. Using her hull as a barge worked out great for ferrying the stone, copper, and steel parts for the reconstructed Oil House and footbridge.
"Twilight and evening bell,
And after that the dark!
And may there be no sadness of farewell,
When I embark;
For tho' from out our bourne of Time and Place
The flood may bear me far,
I hope to see my Pilot face to face
When I have crost the bar."



– Alfred, Lord Tennyson