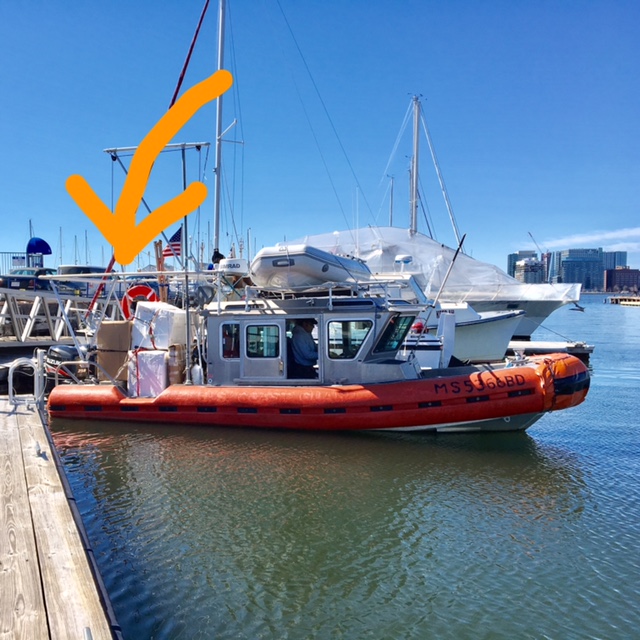 Back-to-back great weather days let us get stuff done!
Up from Karl's Nantucket wood shop, we load the custom-built curved kitchen cabinets aboard Miss Cuddy.
In the gallery below, John and the gang install the "fair weather ladder" as Lynn surveys the cove (really), we all haul the new kitchen cabinets 90 feet up using a new "super bag," and Randy applies spar varnish to the kitchen benches.