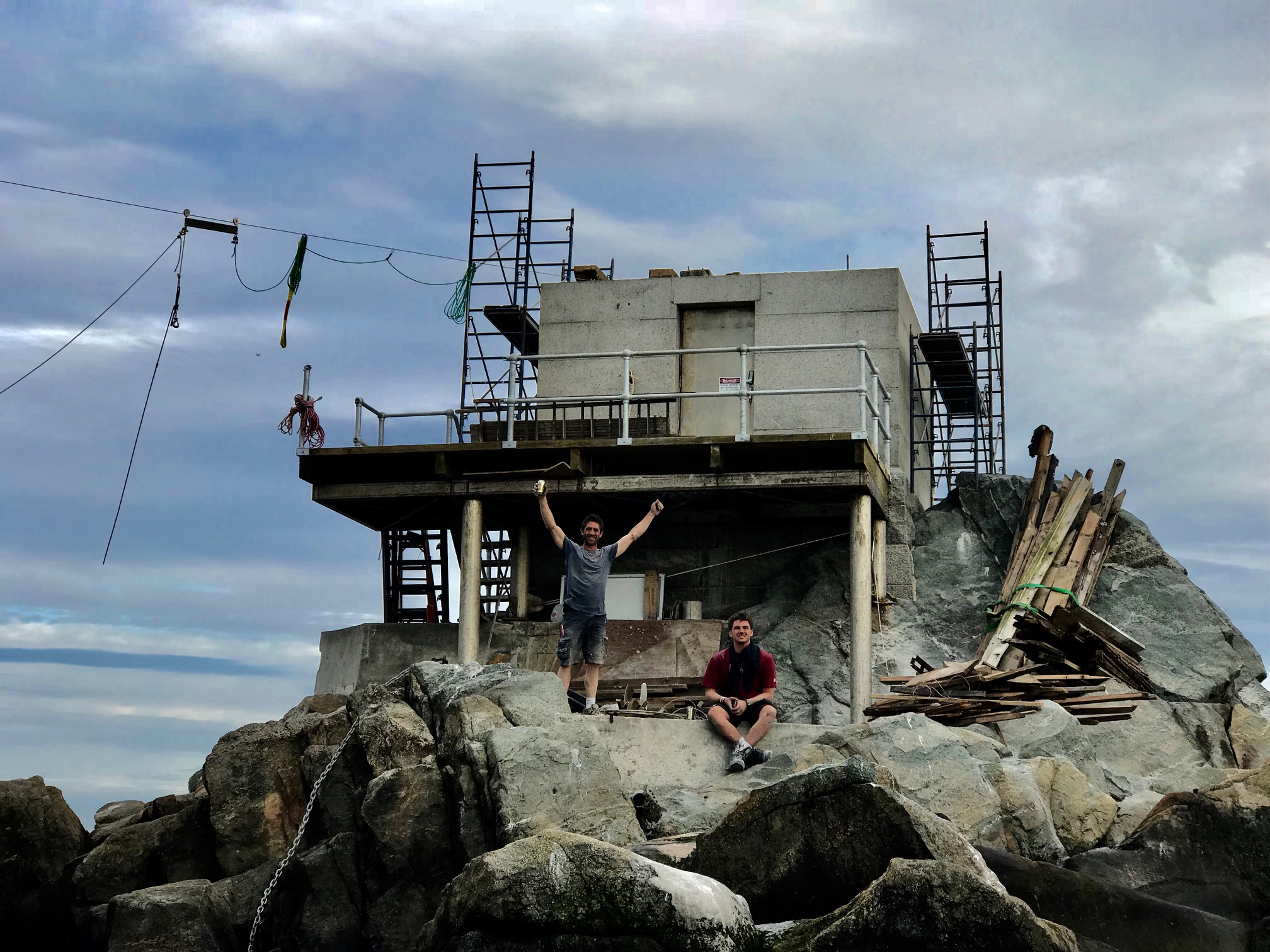 This summer we begin to seriously tackle the old Oil House. That's the 10 x 10-foot-square granite house on the ledge next to Graves Light. We started building the new timber frame roof in the spring at a workshop in Maine.
We're converting the Oil House into a guest cottage. The old postcard to the right shows how the Oil House used to look, connected by a steel landing across a small channel to Graves.
Inside, Gary, Logan and Mike drill six feet down into the ledge, pinning the original granite blocks in place to fortify them for the next hundred years.
Outside, Nelson Metal Fab completes the landing and handrails in the same style as the original landing that was washed away in the "No Name" storm of 1991.
The rotten remains of the old roof are gone. They are seen bundled up to the right of the Oil House. You'll see something new soon.
We do not plan to rent out the guest house. There's lots of interest, but it just isn't feasible.