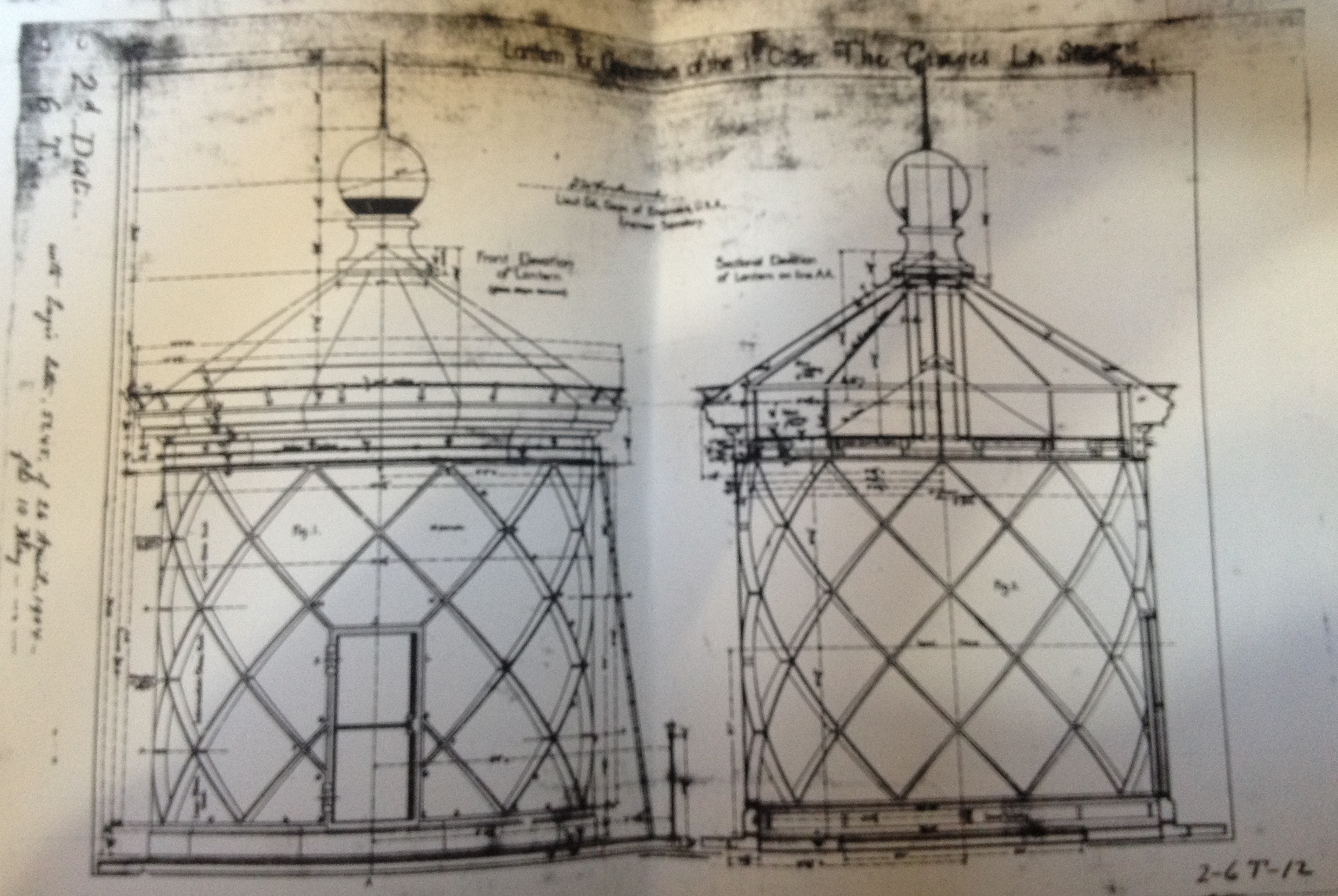 A copy of the original 1902 architectural drawings of the bronze lamp room atop the granite tower.
The dome at the top features a vent that keeps out rain and sea spray, and a lightning rod.
The criss-cross patterns are the bronze window frames to house the heavy curved panes.
This entire assembly was made in Milwaukee, Wisconsin. (Courtesy U.S. National Archives, Washington, D.C.)