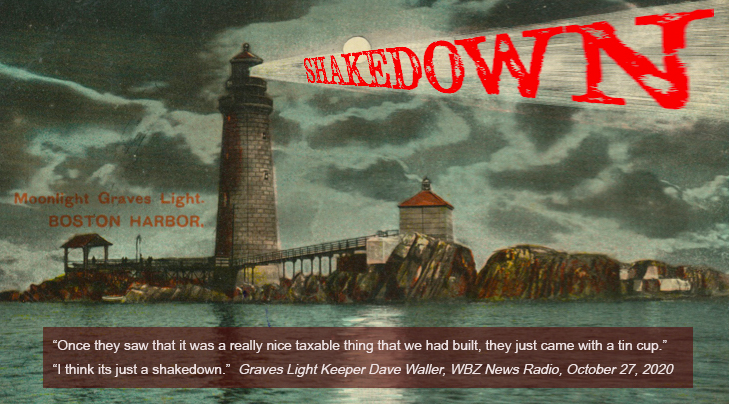 Hull Times: "The Land Court trial to determine whether Graves Light is within the boundaries of Hull began this week, but was recessed for a month at request of the town's attorney."
One wonders why James Lampke would do that.
Any ideas? Post them here or on the Graves Light Facebook page.