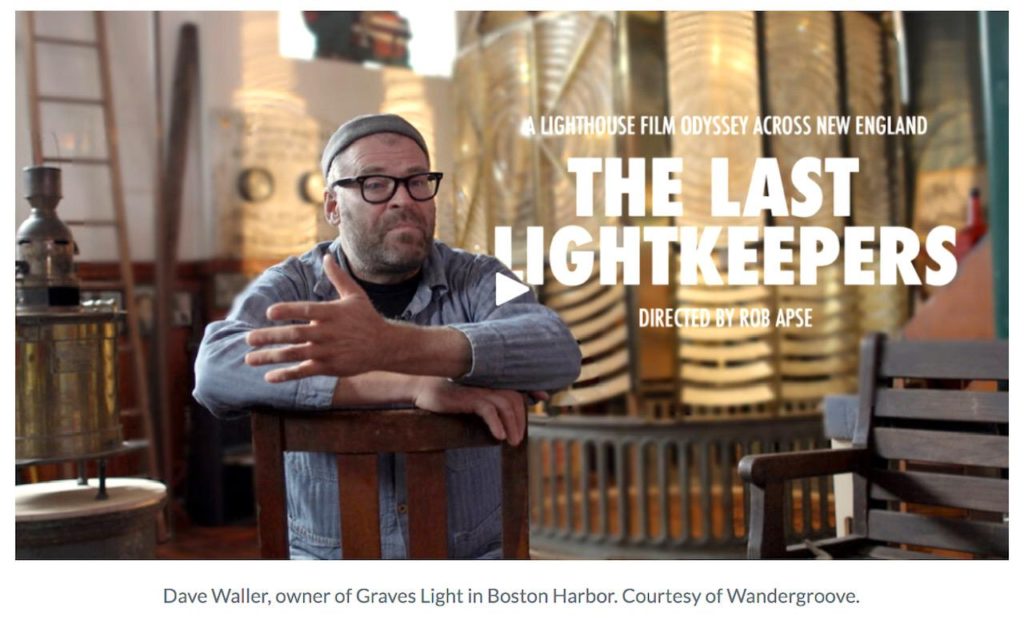 Our filmmaking friend Rob Apse has just wrapped his latest documentary "The Last Lightkeepers."
The film highlights the people who lovingly care for America's historic lighthouses.
It's a beautiful story and includes a short sneak preview of one of our upcoming projects – bringing an antique first order Fresnel lens back to Graves Light.
You can buy or rent the documentary here. https://www.amazon.com/Last-Lightkeepers-Jeremy-DEntremont/dp/B08PBFSDYF/ref=sr_1_1?dchild=1&keywords=the+last+lightkeepers&qid=1607116314&sr=8-1
Portions of the proceeds go to the preservation of Whaleback Light in Portsmouth Harbor. If you like lighthouses, you'll love to see Rob's expertly crafted tale.