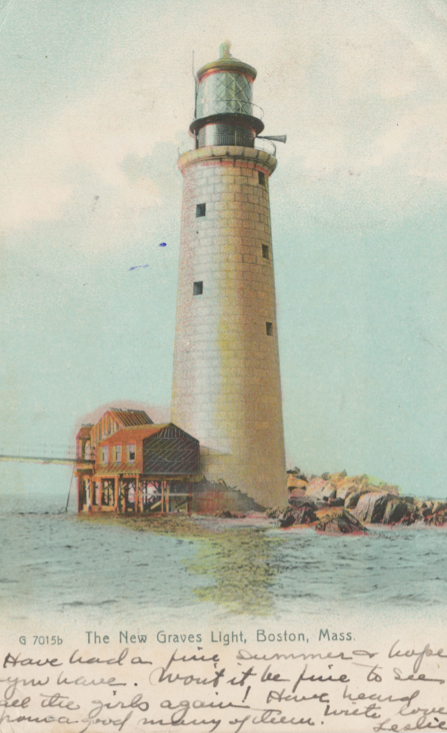 A century of postcards – some fanciful, most historically accurate – show Boston's fascination with Graves Light.
We reproduce copies of antique Graves Light postcards from our collection.
There's no copyright on these postcards, so we encourage you to enjoy copying them.
The postcards also offer important historical details that otherwise would have been lost over time.
Pay close attention to the various sheds, catwalks and outbuildings that disappeared over the years.
Might they come back again?