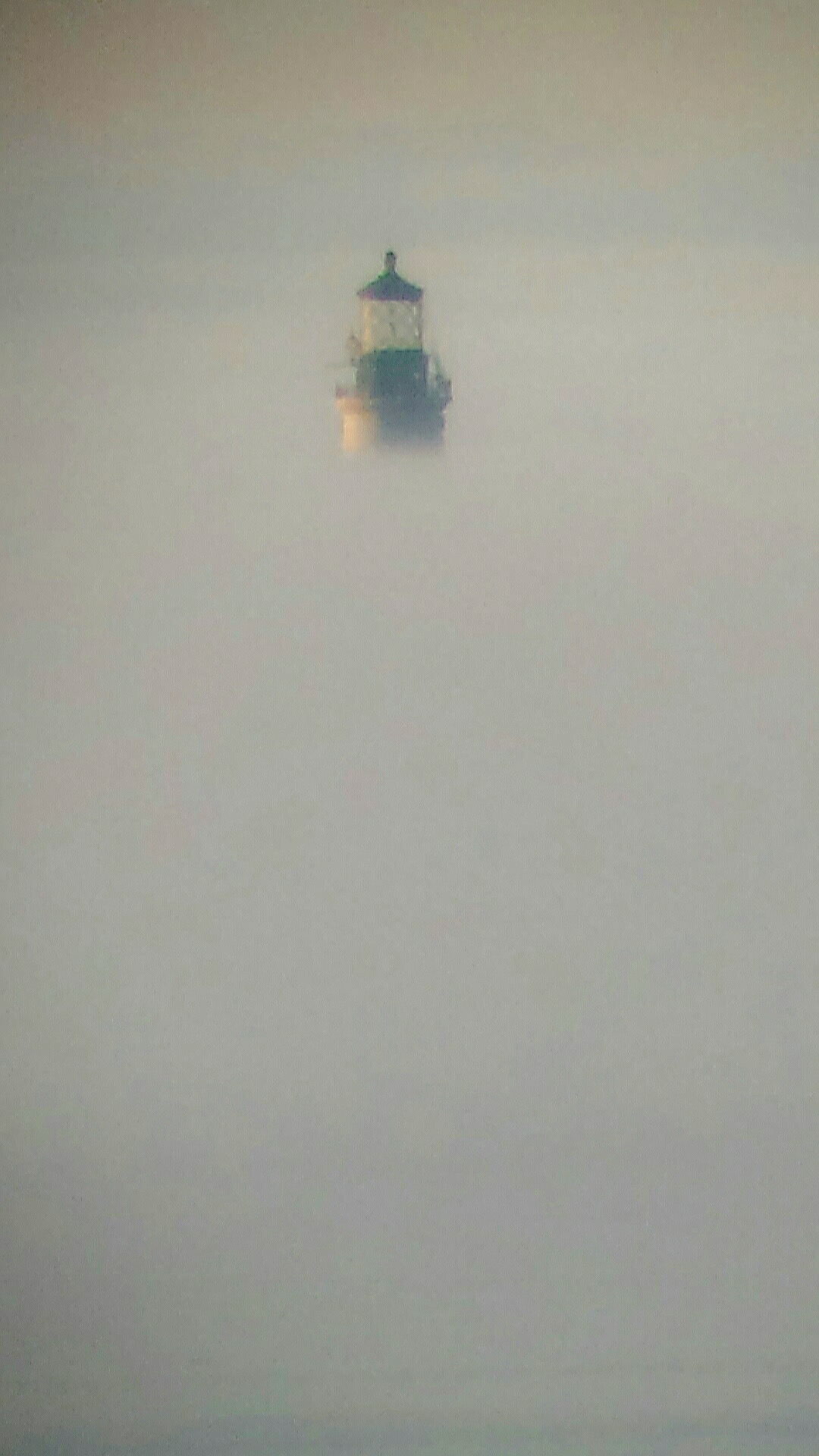 Bill O'Neil, our reliable neighbor from Hull, just sent us this gem of Graves Light and Fog Station enveloped in a thick fog.
The rigging basket to the right belongs to CCI Construction.
This week, CCI is completing the most exciting painting project – the very top spire of the tower. Fearless!