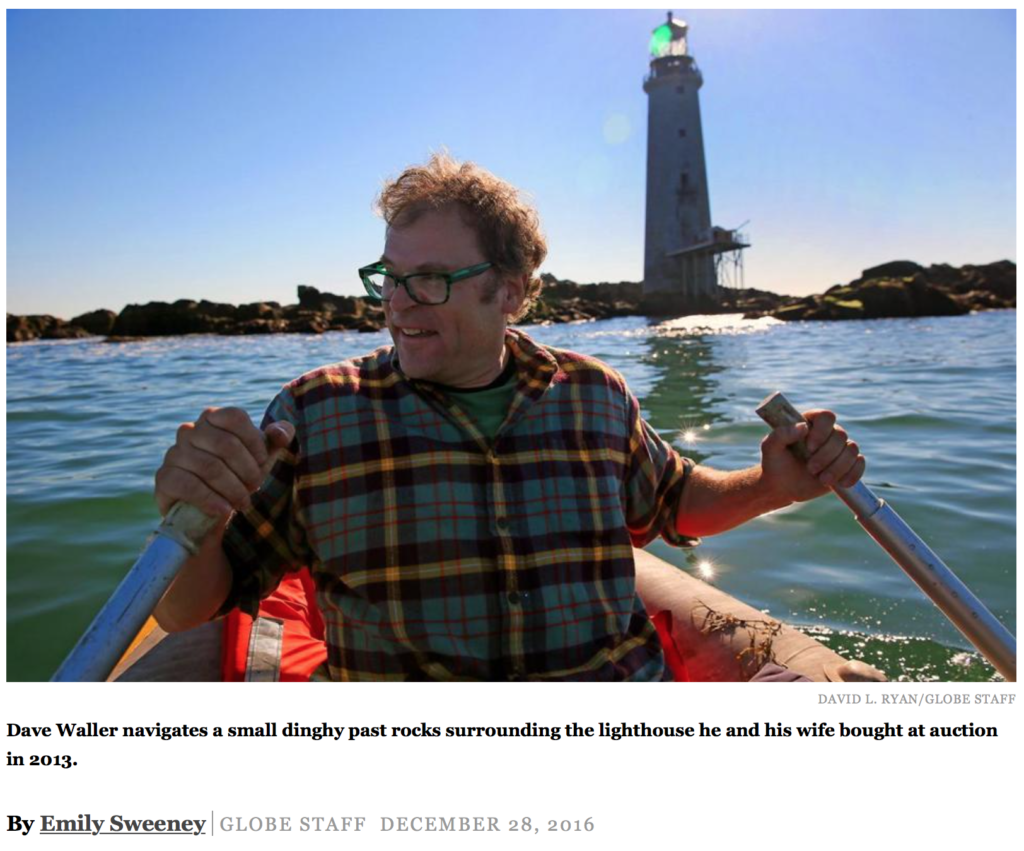 A Boston businessman, philanthropist, and lighthouse aficionado has joined us to bring Graves Light to an even higher level of restoration and revival.
Boston Globe reporter Emily Sweeney broke the news on December 28 that Bobby Sager is now part of the Graves Light team.
Bringing Graves back to its original magnificence, while adapting it for modern use, had gotten very expensive, and we were wondering what to do since buying it in 2013. We had been up against a determined bidder.
"An interesting person came into view — doubly interesting because he turned out to be the individual we were bidding against the whole time," Graves Light keeper Dave Waller told the Globe.
"Sager is a philanthropist who made his fortune by turning a small Boston-based jewelry firm into a lucrative global financial services business," according to the Globe. Here's an excerpt from Sweeney's article:
The Wallers officially partnered with Sager in June 2016. Sager offered to provide financial resources to speed up the restoration work at Graves Light, and they agreed to share the lighthouse.

"We were bidding against each other and ended up being roommates," said Sager.

Sager is impressed with Waller's knowledge of the inner workings of the lighthouse and what it needs.

"Dave Waller is a genius" at "being able to restore these," Sager said. "He's a man on a mission."

Sager and his son went out to Graves around Labor Day, and a storm rolled in during their visit, leaving them stranded. They couldn't leave until the storm had passed.

Sager said they looked at each other and thought, "What have we gotten ourselves into?" But it turned out to be a bonding experience for father and son. The trip ended up being longer than they had planned, but they felt safe inside the lighthouse and it was a memorable adventure.

. . . [Sager] believes lighthouses should be preserved and that they can do more than warn ships away from rocky shores. Sager says they're "small spaces where big conversations can happen."

"I think these lighthouses are really a special opportunity," he added. To be somewhere where you're completely surrounded by water is unique, and "It's a good place for people to listen . . . and to have powerful conversations."

Click here for the full story. Contact Emily Sweeney at esweeney@globe.com. Follow her on Twitter, as we do, @emilysweeney.