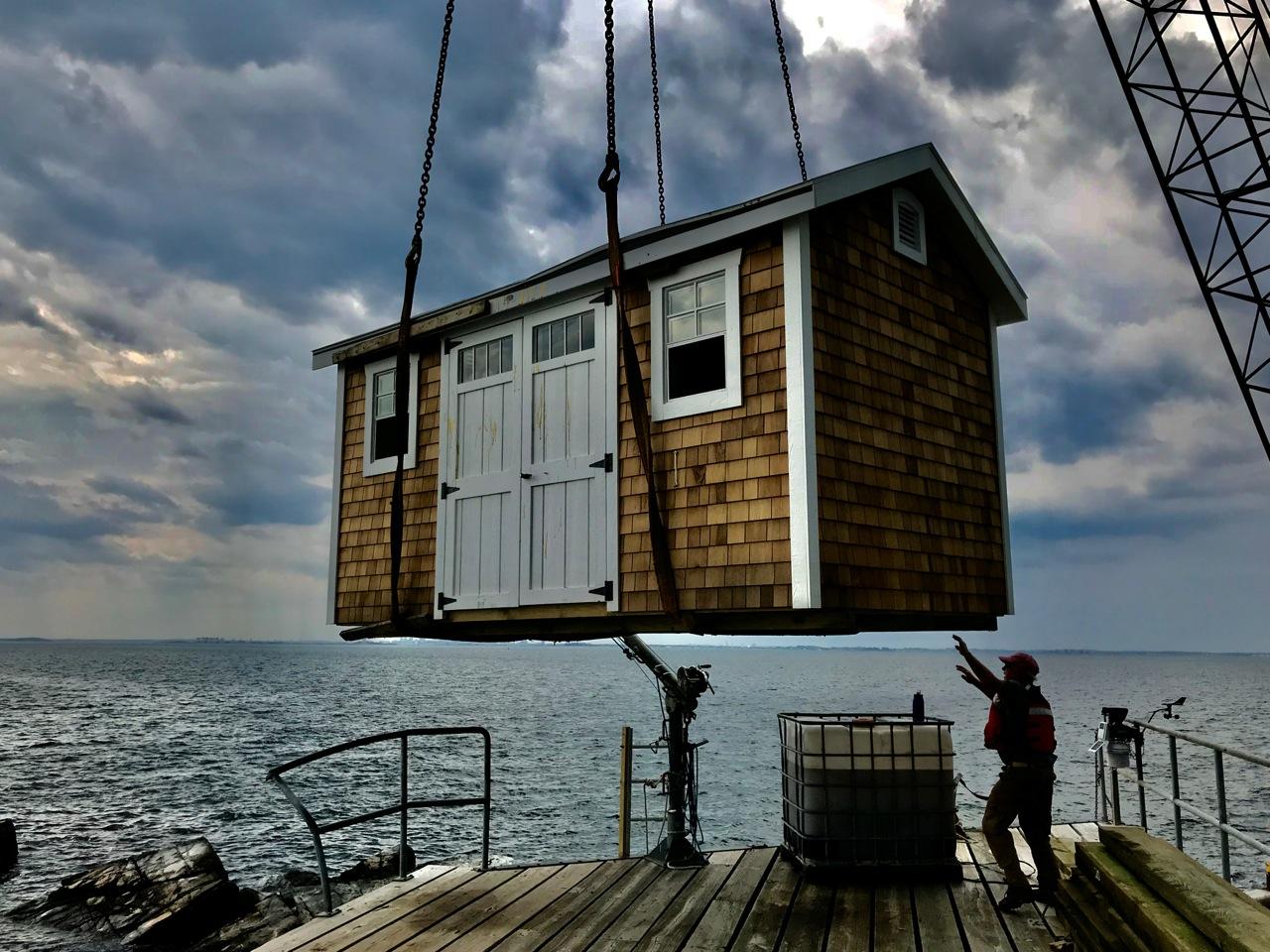 Don't you love the smell of a new wooden shed?
The master timber framers at The Barnyard Store in Enfield, Connecticut, built us a replacement, lovingly named "Shed No. 2."
The sea reached up and grabbed the previous shed during the Riley Gale two months ago.
Patriot Marine hoisted onto the dock yesterday with its mighty 100-foot barge.
Of course, our own Randy was there to guide it into place.
How long will the shed last? Only King Neptune himself knows. . . . Thanks.