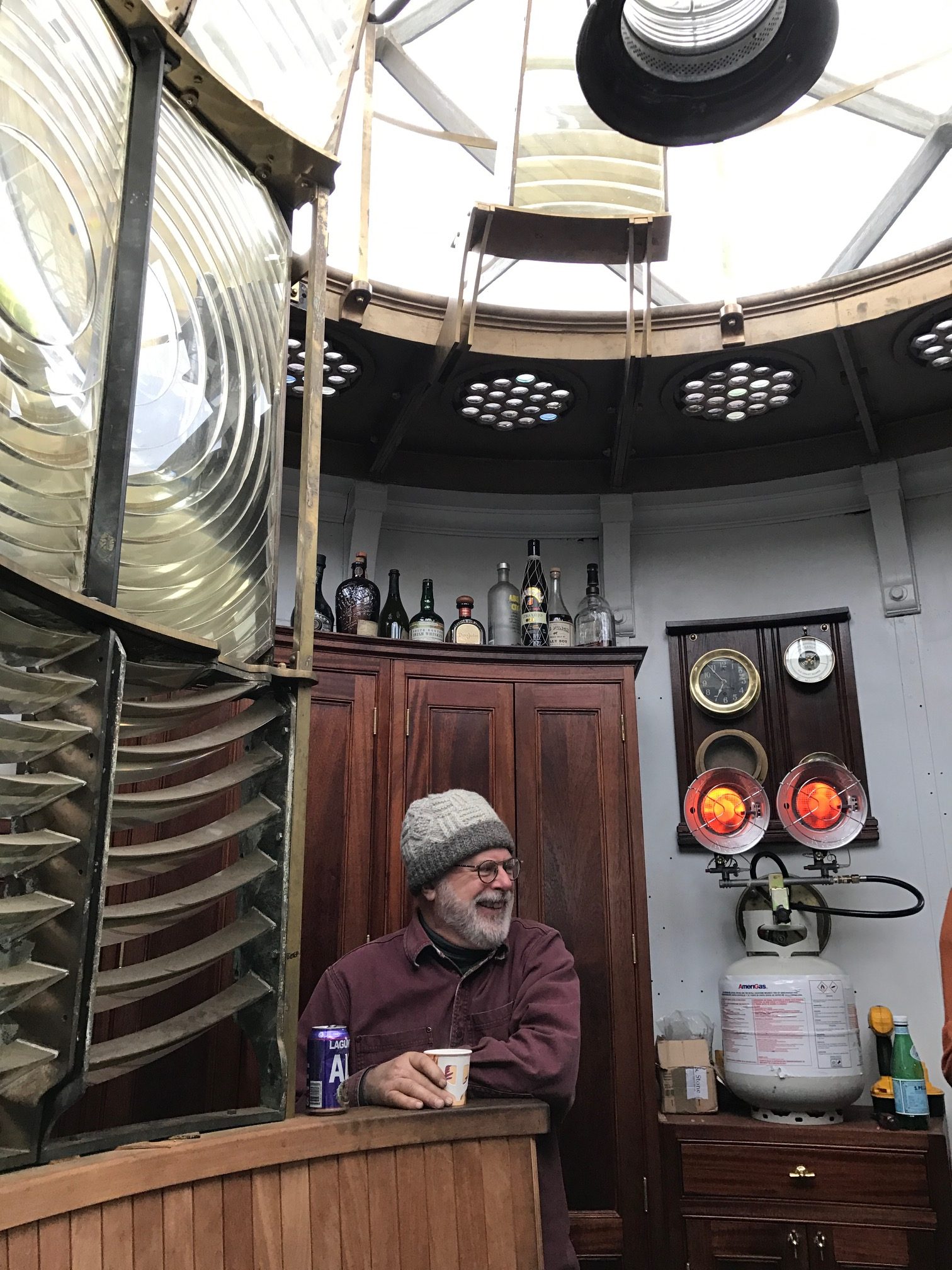 The best part of fixing up The Graves hasn't been the fabulous sunsets, discovering the dramatic history, or even watching. those cute baby seals.
It's the wonderful people we've met along the way.
Hats off to the fellow whose been with us since the early days and still the most eager to jump on the early morning work boat.
Randy Clark, ladies and gents!