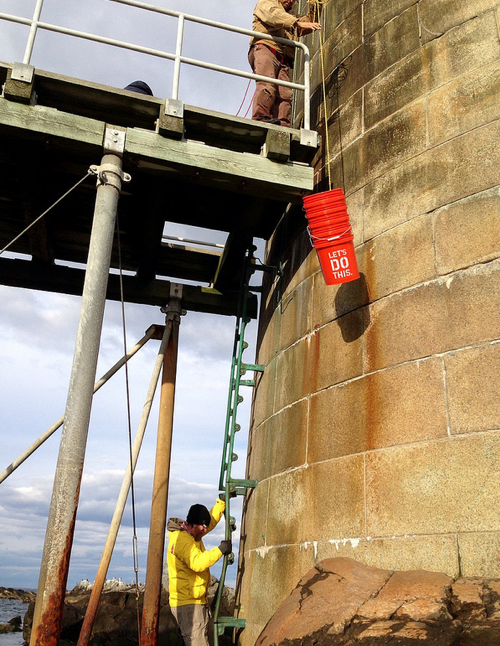 There's quite a bit of cleanup work to do at Graves Light, not all of which is visible.
Among the big chores: What to do about the two 1500-gallon cisterns that occupy much of the first 40 feet of the lighthouse.
One of the cisterns held fresh water for the lighthouse keepers. The other one held compressed air for the fog horn, and was later used to store oil or kerosene.
We brought some buckets and rope up to the lighthouse to start cleanup, and found some oil at the bottom of one of the cisterns. We removed the oil in buckets, hauled it to the mainland by boat, and disposed of it safely at an oil recycling site. Now we have to scrub down the interior of the cisterns, break up the oil residue, and we'll be done.