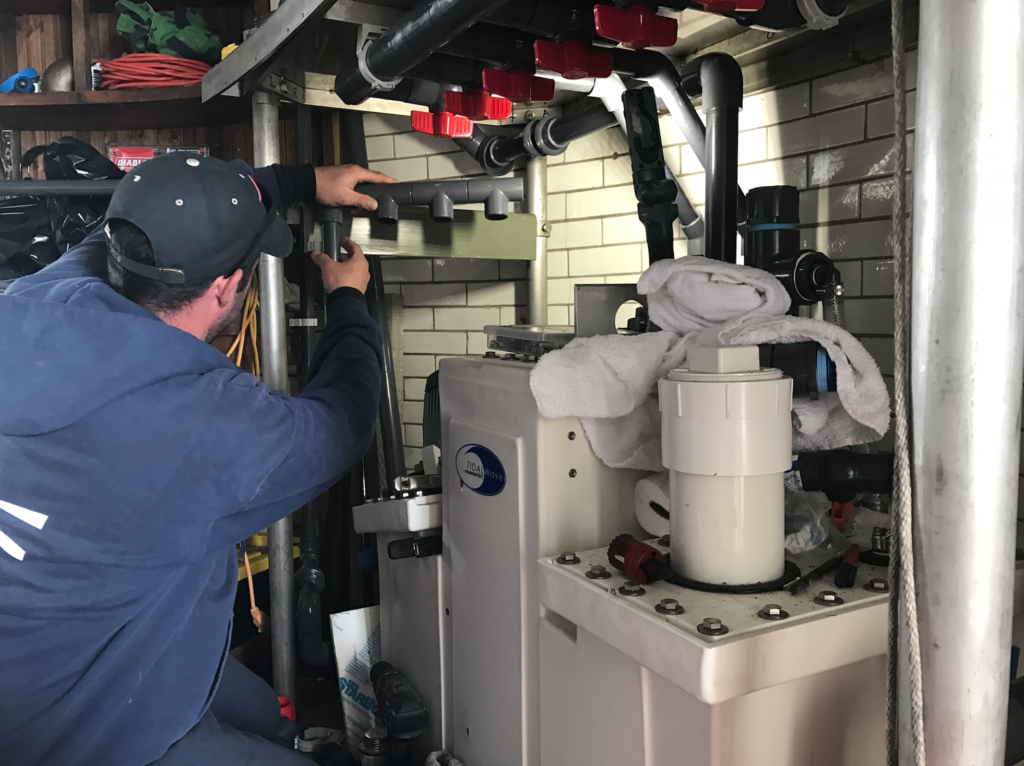 Where's the bathroom?
That's a common question at Graves Light.
Up until this year, we've been using a nifty composting toilet in the shed.
But all that changes as we install a fully functional bathroom with shower, toilet and sink on the third floor of the tower.
The system will give Graves full running water for the first time in 112 years.
The guys have been busy ferrying the heavy pipes and fixtures out and installing them.
Galvin from NorEast Marine is building the manifold connection for a state-of-the-art water treatment system.
We just scored a beautiful antique sink from periodbath.com.