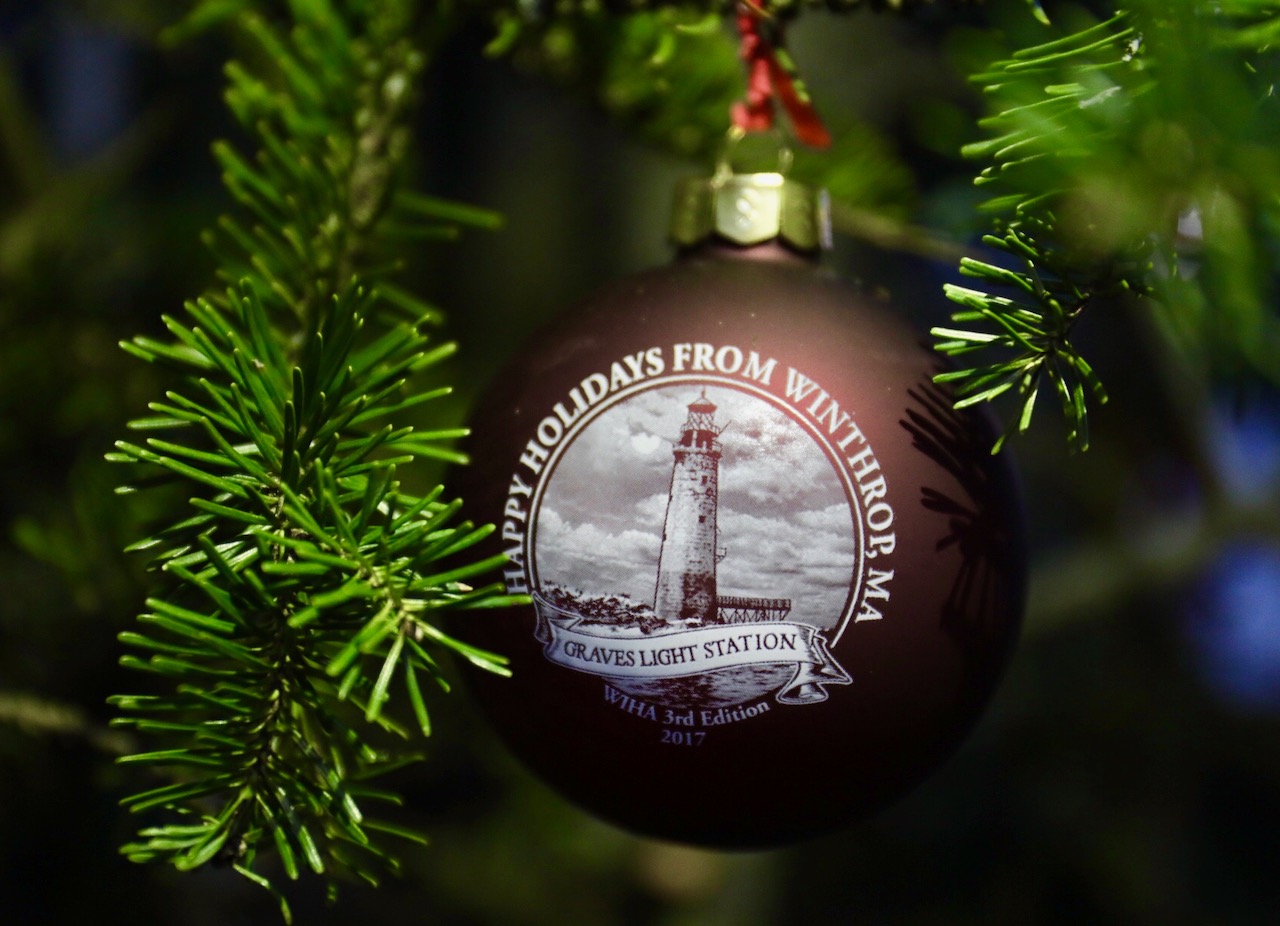 We received the most wonderful holiday gift from our dear friends Jane and Jim at Boston Scuba: The Graves Light limited edition ornament created by the Winthrop Improvement & Historical Association.
The for sale at shops all over town with proceeds going to help the WIHA. They're old school – almost as old as the Dean Winthrop House they're devoted to preserving – so this ornament isn't available online, but you can follow them on Facebook.
Call 617-846-8606 for more info.
And Merry Christmas!