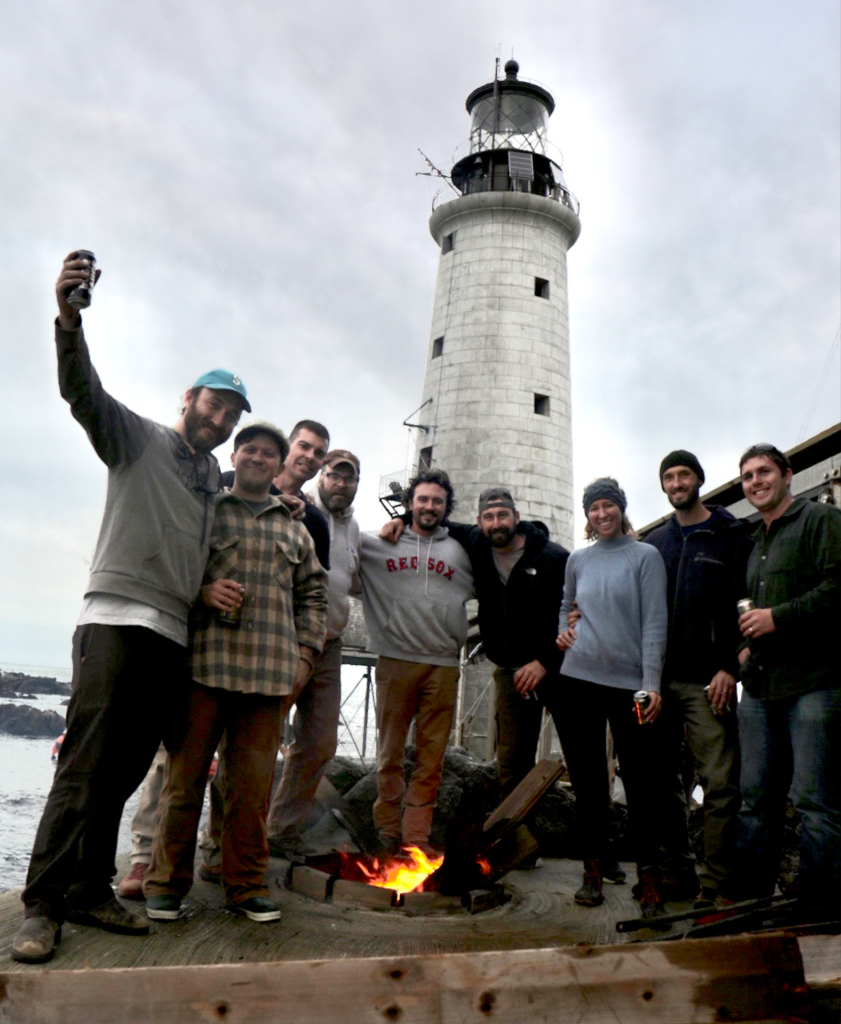 A spate of good weather and a pile of friends helped push our unfinished summer project closer to the finish line.
Nine of us hauled out prefabbed railings and assembled almost half of them in a heroic end-of-season push.
Now, as the Coast Guard keepers did before us, we can take a footbridge from Graves Light to the Oil House and back, instead of being at the mercy of the rocks and tides.
The summer-long restoration of the historic footbridge is close to complete thanks to Mark, Anna, Mike, Arron, Rich, Matt, Keeghan and Winston.
Looking good, guys! Tip o' the cap you!
Installing the first half of the handrails for the new footbridge to the Oil House.

The day's work is finished. Miss Cuddy I, who served as a cargo barge, faithfully waits at the pier.

The footbridge, facing the lighthouse and shed. Just a little more to go.