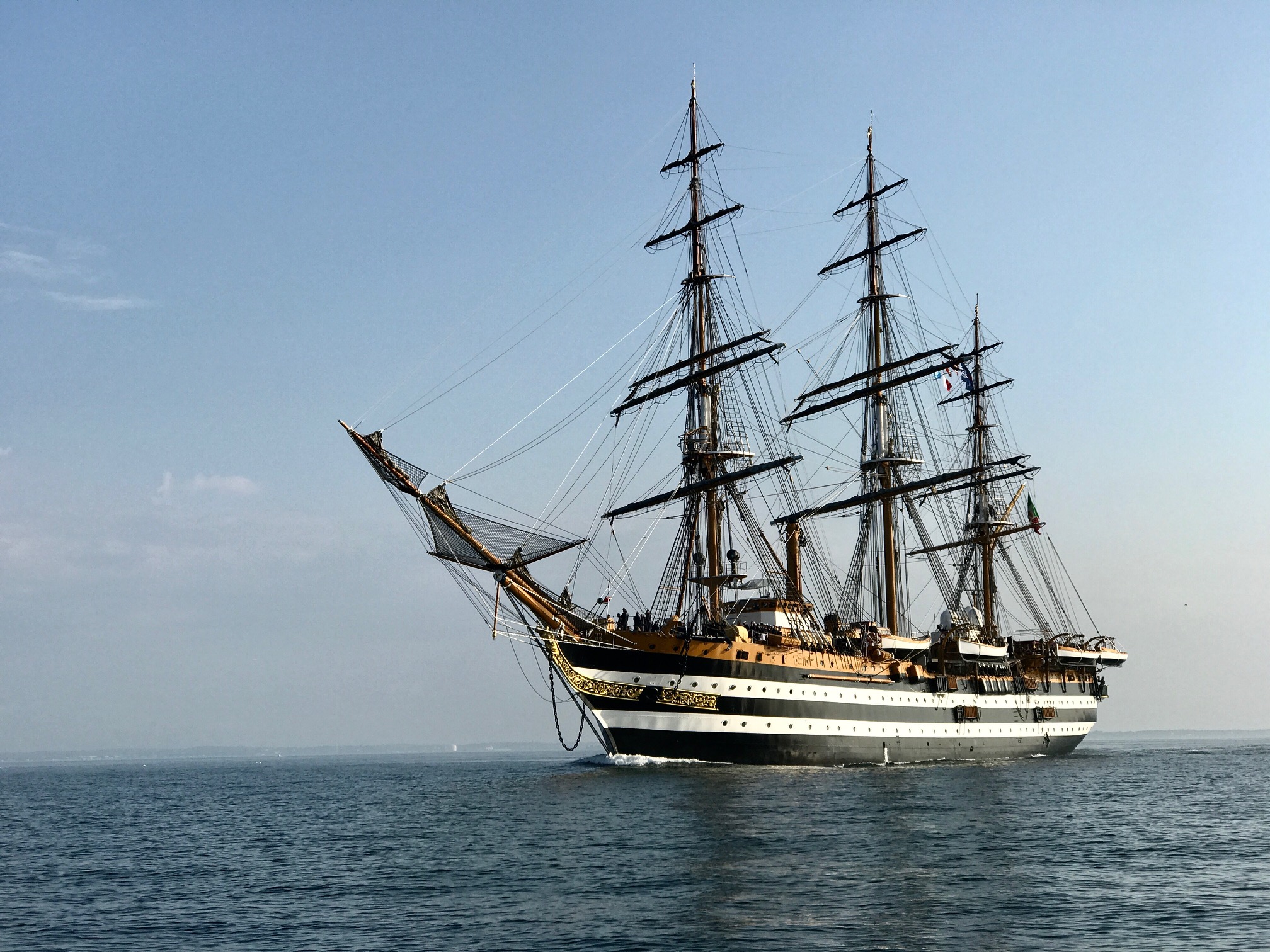 Italy's magnificent ship-rigged Amerigo Vespucci  has visited Boston again!
She is seen passing by Graves Light as she entered the harbor on July 17.
After a trans-Atlantic trip to the Americas, the 330-foot ship made its first visit to Boston since 2000. The Boston Globe  covered the visit.
We saluted the Amerigo Vespucci  as it entered Broad Sound, passing us as a light fog burned off the harbor.
The ship is an Italian Navy training vessel. It honors the great Italian explorer – whose Latin name, Americus Vespucius, inspired the name of the two American continents and, consequently, our country.
Vespucci (1454-1512) proved that the American continents were their own land masses, and were not, as had been believed, parts of East Asia.